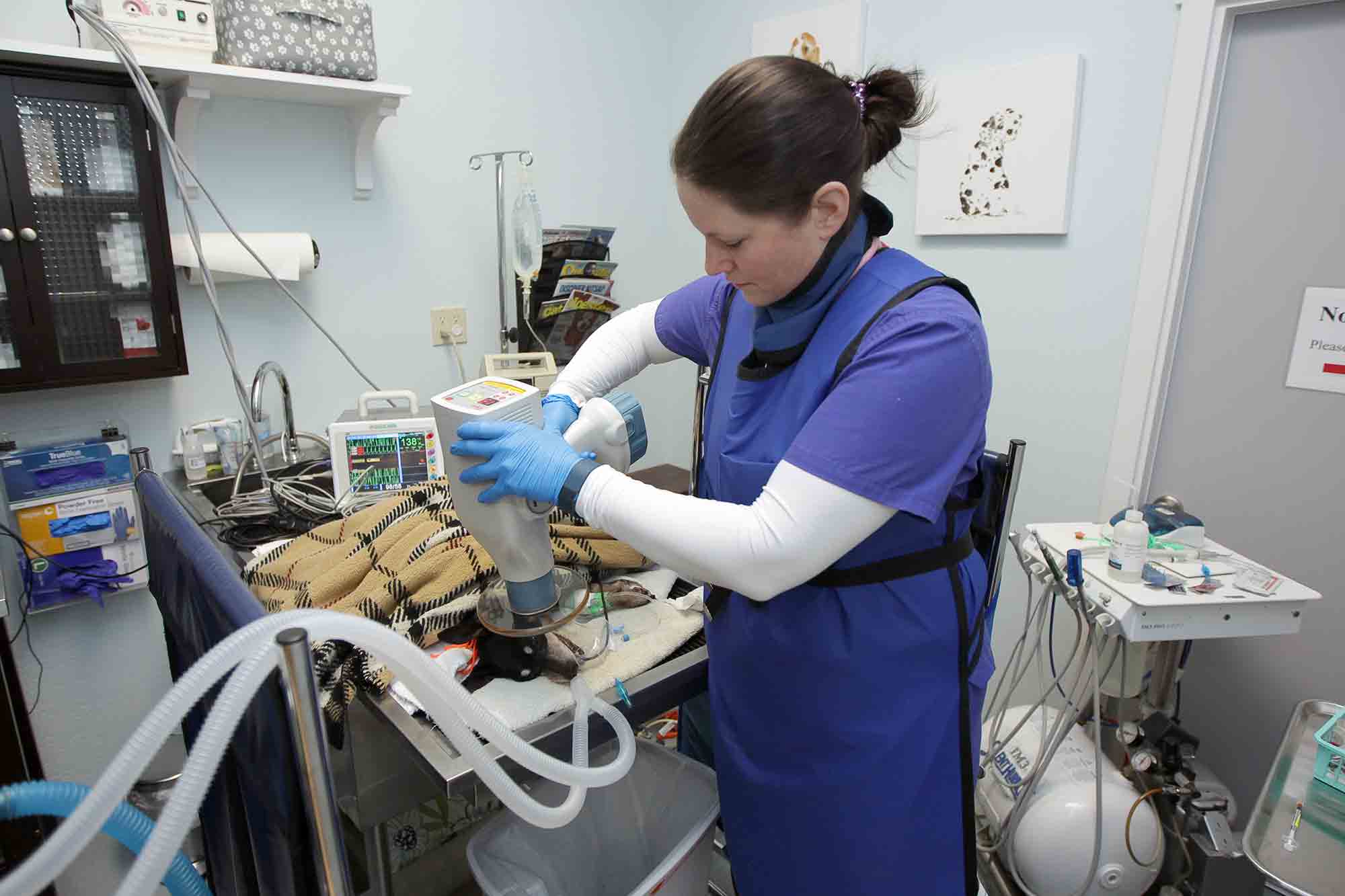 Healthy Teeth, Happy Pets
Good oral health habits aren't just for humans. Just like their owners, pets benefit from regular dental care. Cleanings and examinations help protect your pet from dental disease, which can cause pain or lead to more serious illnesses. Without regular dental care, bacteria from the mouth may enter the bloodstream and cause problems with the kidney, heart, or liver.
At Poulsbo Animal Clinic, we understand how important regular dental care is for your pet. Our clinic offers a wide range of dental care services, including:
• Cleanings, which include thorough dental examinations and polishing of all teeth
• Digital dental radiology, where your veterinarian takes high-definition x-ray images of your pet's teeth, gumline, and jaw
• Oral surgery, which may involve tooth extractions or tooth preservation procedures
Our clinic's priority is your pet's safety and comfort. All dental procedures are completed by our experienced veterinarians and veterinarian technicians. We use the latest diagnostic technology and surgical procedures, and we consult with specialists as needed to ensure that your pet receives the best possible care. To learn more about our dental care services, watch this YouTube video:
To schedule an appointment, contact us today!