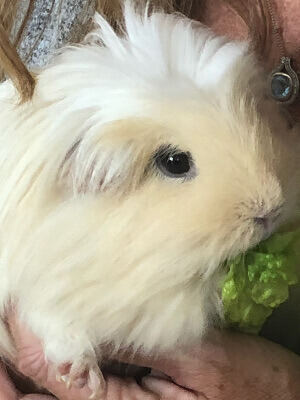 Sundance is a 1 year old male guinea pig who presented to Poulsbo Animal Clinic with a chronic ear infection and red tissue growing out of the same ear. He had previously been treated with ear medications and cleaners, but the presumed mass was making it difficult for the ear infection to completely heal. He was also scratching at his ear and uncomfortable.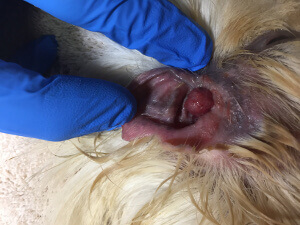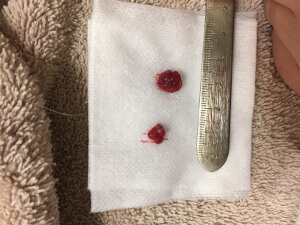 After further medical therapy was unsuccessful at improving the infection, odor, discharge and his quality of life, his owners pursued surgery with us to remove the mass. We discussed that the red tissue could be a cancerous tumor, a benign tumor, or a nasopharyngeal polyp that may grow from the lining of the ear canal or eustachian tube. The traction surgical method was chosen as a first line approach. If the tissue was cancerous or a polyp, the clients understood that it might regrow. To remove a cancerous tumor or a recurring nasopharyngeal polyp, a specialized surgery called a ventral bulla osteotomy may be required.
On the day of surgery, Sundance's anesthesia and procedure were a success. The mass was removed via traction, bleeding was controlled, and the ear canal was flushed and treated. He recovered well from anesthesia and was back to his old self the next day at home. He never stopped eating!
He went home with additional medication and his ear was rechecked at our clinic two weeks later. No regrowth had occurred and his ear looked and smelled like a normal guinea pig ear again. As of three months later, there's been no regrowth. His family keeps a close eye on him and have enjoyed having their little buddy back and comfortable again!